About us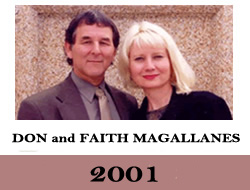 Fortress Mausoleum Company is a dream-come-true for the late Don Magallanes. Don wanted to create a company that did not just sell mausoleums, but one that saw to all aspects of the customer's satisfaction, from production to installation.
Since its founding in 1998, Fortress has manufactured and delivered products throughout the United States. The company recently delivered its 1000th unit and continues to provide outstanding products and customer service. The staff at Fortress prides itself in being a family-owned business that cares about each of its customers. Since 1998, the FORTRESS mission has been the same: To manufacture, deliver, and install our products with the utmost regard for quality and customer satisfaction, anywhere in the world.
Don was the son of the late Ray Magallanes and Bonnie Diaz Magallanes of Biloxi, Mississippi. His wife and business partner, Faith Forsman Magallanes, is also a native of the Mississippi Gulf Coast. Faith is a retired elementary school teacher and now operates FORTRESS with the help of a magnificent staff, many of which have been with Fortress from the beginning.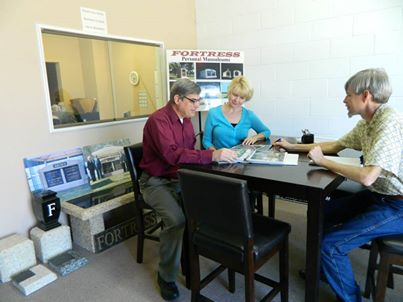 L to R....Louis Emond, Office Administrator; Faith Magallanes, Owner/Operator; Lance Grigson, Engineer